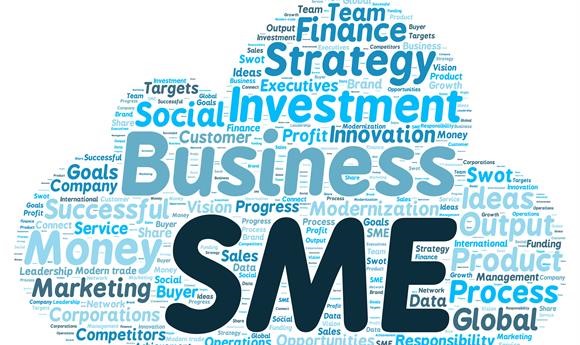 How To Grow Your SME Rapidly
Starting a business in today's competitive markets can be difficult. Growing it can be even more challenging, but neither of these tasks are impossible and they can be accomplished by almost anyone with the desire to succeed and an understanding of how to connect and engage with the customer.
Giving the customer what they want is the most important aspect of operating an SME and it can even help grow your SME rapidly regardless of the market or industry you choose. Let's look at some effective ways that you can grow your SME fast and start seeing sustainable profits sooner:
6 Ways To Grow Your SME Rapidly
Create An Effective Sales Funnel- a results oriented sales funnel is a necessity for any business, yet it is one of the least understood aspects of any business. Sales funnels provide a wide range of useful benefits for your SME. From automating your business to increasing your customer base, a well developed sales funnel can create rapid growth.
Adopt A Customer Management System- another way to automate your business is to use a customer management system. This will tell you what is working and what isn't as well as making it easier to track customer activity and focus on meeting their needs better.
Always Look For New Opportunities- see what is working for your competition and if you aren't doing it, you should be. This can be anything from a customer loyalty program to adding new products that you don't typically carry but there is a consumer demand for. Keep your mind open to new opportunities and you will find that growing your SME will become easier.
Build An Email List- email marketing is still an effective way of reaching potential customers and making a sale. Building an email list can be done using automated software and it can be managed and updated the same way.
Don't Forget The Media- with everyone focusing on new and innovative digital marketing techniques, they might have forgotten that media is still a powerful advertising tool than can create sustainable business growth with very little effort. Using tools such as PressPlugs, you can reach more potential customers than ever before as your SME will receive the publicity your competitors can only dream about.
Focus On Branding- properly branding your business can create a positive image in the minds of consumers any time they hear your name or see your logo. Your brand can connect, shape, influence and lead your customer and it should be managed professionally. Be sure to choose your target audience first and then begin connecting with them. This will enable you to influence and inspire their purchasing decisions and create the rapid growth your business needs.
Contact PressPlugs To Learn More
To learn more about growing your SME and using media opportunities more effectively, contact PressPlugs today.
If you enjoyed this article, please feel free to share it on your favourite social media sites.