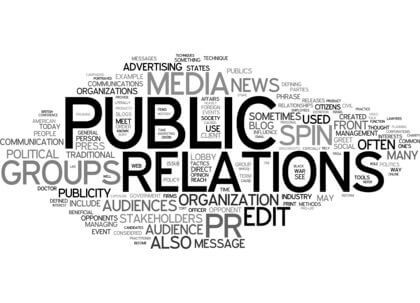 How To Do PR On A Budget
PR is a very effective way to enhance brand recognition and generate awareness for your company. It manages the proper flow of information from an organization to the public by utilising a wide range of PR activities including speaking at conferences, working with the press, content publication and employee communication. Each of these requires the business or organisation to create a rather substantial budget to ensure their goals are achieved. Some companies, however, need to ensure that they can get the most results from their PR efforts without spending a lot of money and that can become challenging.
Let's take a look at some ways that you business or organisation can create a successful PR campaign on a budget:
Here Are 6 Ways That Businesses Can Manage The Costs Of Their PR Activities:
Focus On Relationships- Focusing only on information distribution may not be the most efficient thing to do. Strong relationships with the press, clients, customers and the general public is the key to PR success.
Focus On A Targeted Group Of People- Your public relation efforts could be wasted if you target the wrong people. With more focus, there will be less waste. With less waste, businesses can allocate more funding towards product development instead of PR.
Bundle With Services And Products- Flow of information could be bundled with services and products. Information could be embedded in packaging and brochures. Salespeople could also act as PR staff, by divulging specific latest information.
Use Existing Press Release Wire Service- When hiring a PR firm, they often already have a press release wire service that you can use. Based on the firm's volume and clout, it is possible to pay less for this wire service.
Find Out What Works And What Doesn't Work- It can be expensive and time consuming to do something over and over again, especially if it brings little or no PR results. Measurement for public relations can be tricky, but you should always do so to make sure that you are achieving real results.
Find Out What Your Competitors Are Doing- Competitors could be achieving good PR results with less cost and less effort. If it appears that the competition is effective at channeling information to the public, find out whether you can use the same method. Not all start-ups are well-funded and can allocate enough funds for PR activities, so choosing the most efficient methods is always the best thing to do.
Choose PressPlugs
To learn more, contact PressPlugs and find the highest quality media opportunities and content custom tailored with your needs in mind.
If you enjoyed this article, please feel free to share it on your favourite social media sites.